Why Taj city Compound is a perfect choice ?
1.Developer: Taj City is developed by Madinet Nasr for Housing and Development (MNHD), a leading real estate development company in Egypt. MNHD has a track record of delivering successful residential and commercial projects in Cairo and has a reputation for quality and innovation in the real estate industry.
2.Sustainability: Taj City incorporates sustainable features and practices in its design and development. This includes green spaces, parks, and landscaped gardens that promote biodiversity and provide a pleasant environment for residents. The development also focuses on energy efficiency, water conservation, and waste management, aiming to minimize its environmental impact.
3.Security: Taj City places a strong emphasis on security, with 24/7 security services, gated entrances, and surveillance systems to ensure the safety and well-being of its residents. This provides a sense of peace of mind for residents and contributes to a secure living environment.
4.Community Services: Taj City aims to provide comprehensive community services to its residents. This includes facilities such as schools, healthcare centers, and places of worship within the development or in its proximity. These amenities contribute to the convenience and quality of life for residents, making Taj City a self-sustained community.
5.Connectivity: Taj City is well-connected to other parts of Cairo through major roads and transportation networks. It is located close to the Cairo International Airport and has easy access to public transportation, including buses and taxis, making it convenient for residents to commute within Cairo or travel to other destinations.
6.Lifestyle Amenities: Taj City is planned to offer a range of lifestyle amenities to cater to the needs and interests of its residents. This may include recreational facilities such as parks, sports courts, and fitness centers, as well as entertainment options such as cinemas, restaurants, and cafes, providing a vibrant and dynamic lifestyle for residents.
7.Customer Support: Taj City is expected to provide customer support services to assist residents with their needs and inquiries. This may include a dedicated customer service center, property management services, and maintenance support, ensuring that residents have access to efficient and reliable assistance.
It's important to note that specific details about Taj City may vary and evolve over time. It's recommended to visit the official website of Taj City or contact the developer directly for the most up-to-date and accurate information about the development.
8.Community Events: Taj City is designed to foster a sense of community through various events and activities. These may include social gatherings, cultural events, sports tournaments, and other community-focused initiatives. Such events provide opportunities for residents to interact, build connections, and create a vibrant community atmosphere.
9.Education and Learning: Taj City recognizes the importance of education and may include educational institutions within the development or in its proximity. This may range from nurseries and schools to universities or educational centers, providing residents with convenient access to quality education for themselves and their families.
10.Health and Wellness: Taj City may also offer health and wellness facilities, such as fitness centers, spa and wellness centers, and clinics or medical centers. These amenities contribute to the well-being and healthy lifestyle of residents, promoting a balanced and holistic approach to living.
11.Investment Potential: Taj City is situated in an area that has shown significant growth and investment potential in the real estate market. As a well-planned and strategically located development, it may offer opportunities for property investment with the potential for capital appreciation and rental income. However, it's important to conduct thorough research, consult with professionals, and carefully evaluate the market dynamics and risks before making any investment decisions.
12.Neighborhood Surroundings: Taj City is expected to be surrounded by various amenities and facilities that cater to the needs of its residents. These may include shopping malls, supermarkets, restaurants, cafes, banks, and other commercial and retail options, providing convenience and accessibility for daily needs.
13.Future Development: Taj City is part of a larger urban development plan that aims to transform the surrounding area into a modern and integrated urban community. This may include future expansions, additions of new amenities, and further development of the surrounding infrastructure, enhancing the overall quality of life for residents.
14.Homeownership Opportunities: Taj City may offer a range of homeownership options, including flexible payment plans, financing options, and attractive investment schemes. This may make it possible for a wide range of potential buyers to own a property in Taj City, providing an opportunity for individuals and families to establish their dream homes.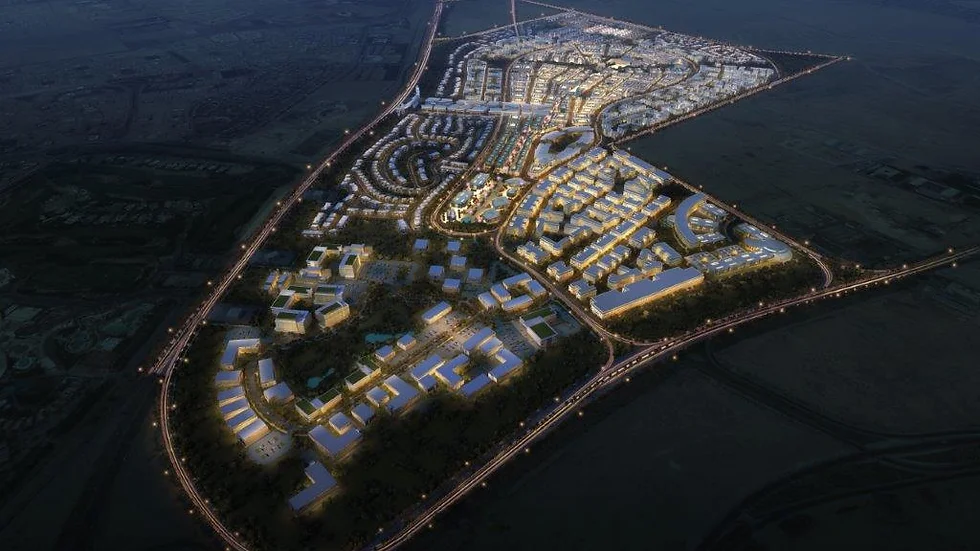 As with any real estate development, it's important to research and verify information from reliable sources, and consult with professionals for accurate and up-to-date information about Taj City.