Q-Villas Taj City
Taj City is a premium residential development located in the New Cairo area in Egypt, developed by Madinet Nasr for Housing and Development (MNHD), one of Egypt's leading real estate developers. Taj City offers a luxurious lifestyle with a variety of residential options, including villas, townhouses, and apartments, along with premium amenities, facilities, and a strategic location.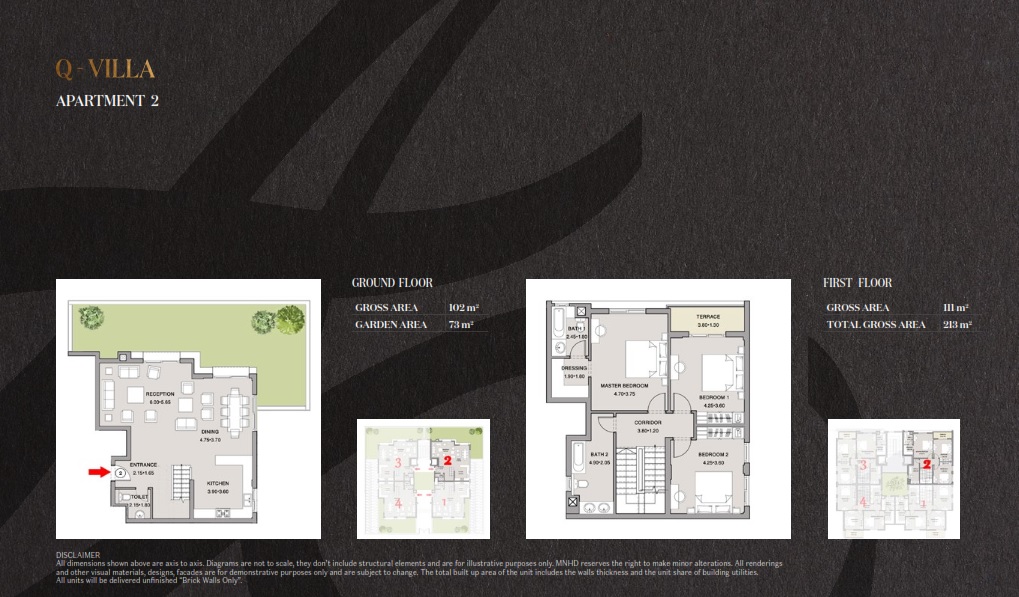 Q-Villas is a specific type of residential offering within Taj City, consisting of villas that are designed to provide a high standard of living with modern architecture, premium finishes, and a range of amenities. Here are some details that are commonly associated with Q-Villas Taj City:
Villa Types: Q-Villas offers a variety of villa types, including standalone villas and twin villas, with different designs, sizes, and layouts to cater to different preferences and lifestyles. Villas in Q-Villas Taj City are typically spacious, offering a luxurious living experience with multiple bedrooms, bathrooms, living areas, and other facilities.

Amenities: Q-Villas Taj City is known for its premium amenities that are designed to provide a luxurious lifestyle for its residents. Amenities may include lush green landscapes, parks, gardens, swimming pools, sports courts, a clubhouse, playgrounds, and other recreational facilities, along with 24/7 security services, CCTV surveillance, and trained security personnel for the safety and security of residents.

Location: Q-Villas Taj City is located within the larger Taj City development, which is strategically located in New Cairo, with easy access to major roads and transportation networks, making it convenient for residents to commute and access key amenities and facilities in the city.

Developer: Q-Villas Taj City is developed by Madinet Nasr for Housing and Development (MNHD), a reputable developer known for its successful real estate projects in Egypt, which adds to its credibility and investment potential.
It's important to note that specific details and features of Q-Villas Taj City may vary, and it's always best to consult with the official website or a trusted real estate agent for up-to-date and accurate information on the current details, pricing, and availability of Q-Villas Taj City or any other real estate development.